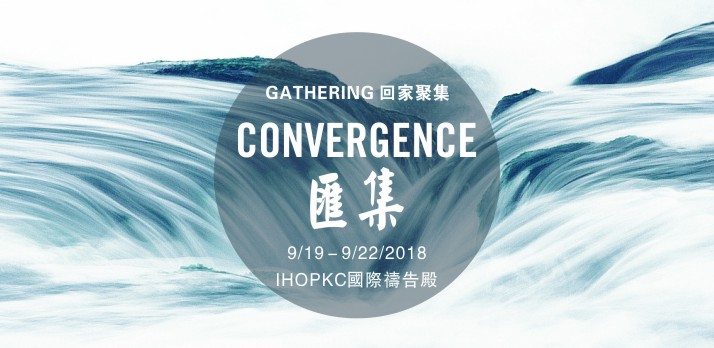 2018 "Convergence" North America Gathering
JUNE 19-22, 2018 | IHOP-KC, USA
God's movements on earth are beginning to converge. Family Journey and IHOP (International House of Prayer) looked like two rivers flowing at a high speed, but then suddenly merged at the Convergence gathering. As this convergence took place, the power of His presence was unlike either individual ministry had experienced.
As the Lord melted hearts together, He released a supernatural joy and a deep love for one another, which allowed us to own one another, including our burdens and our successes. This ushered in a deeper realization that the Lord is preparing a global family for Him to come and dwell among, and with that, there was also a deeper shift from a leadership fathering a vision, to one that is fathering a family and releasing spiritual sons and daughters. Two ministries that have not connected much in the past became one big family, and suddenly, felt the oneness that Jesus prayed about in John 17:22 — "I have given them the glory that you gave me, so that they may be one as we are one".
We believe that what the Lord did at Convergence is going to be a seed, not only for the Watchmen "Homecoming" family and IHOP, but it will multiply among other ministries, callings, and anointings, and we will see many more rivers merging into a powerful oneness, so that the fullness of John 17 will become a reality.
WATCH IHOP-KC LEADERSHIP TESTIMONIES AFTER THE GATHERING
YOUTUBE ARCHIVE
English, 中文
SHARE WITH US
If you feel a prompting in your heart as you are watching the archives, please share it with us using the form below.